CRKT Drifter Serrated Edge Knife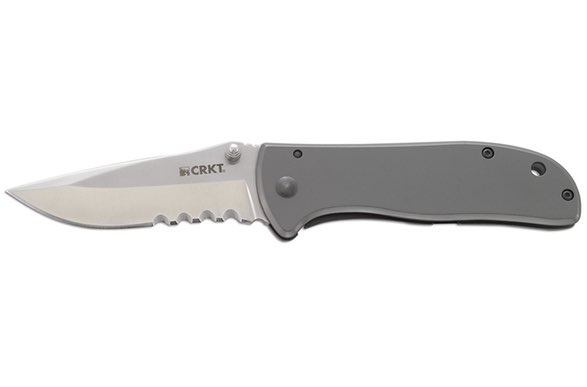 This is my new favorite everyday carry knife. I've been carrying this knife for a couple of months now, and it's fantastic. It's reasonably priced, and is made from good steel. It sharpens well, and I like having a serrated edge - I find it useful for cutting cord in particular.
The knife is very practical - it opens with either hand, and it's slim enough that it fits well in my pocket. It's cheap enough that if I were to lose it, I wouldn't lose sleep over it. It's a little tricky to close with one hand, but I don't find it to be troublesome.
At this price point, I don't think this knife can be beaten. It'll be a trusty tool for the job.
Available for purchase at Amazon