The NuMask Pocket CPR Mask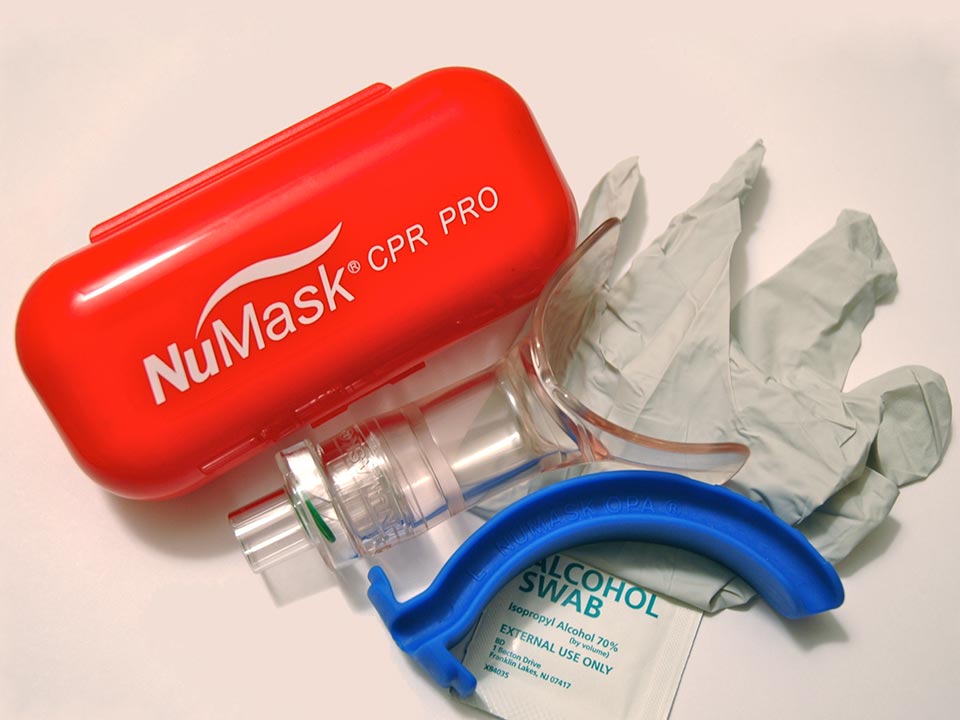 The National Ski Patrol has recently starting recommending this new mask design for ski patrollers.
Unlike a traditional mask, this acts like a SCUBA or snorkel mouthpiece and uses the patients lips to seal the mask. The nose is them held shut with a modified CE grip. You can check out the training materials to learn more.
Perhaps the most interesting part of this new mask is that it comes with a soft OPA. The provider trims the OPA to length with shears and inserts it. The OPA actually indexes into the mouthpiece and helps form a seal.
This is a really interesting approach. I've used mine in training, and after getting used to inserting it, there's no blow-by and the system seems really solid. In addition, the carrying case is small. I've stashed a few of them in various personal packs of mine.
Available for purchase at Amazon